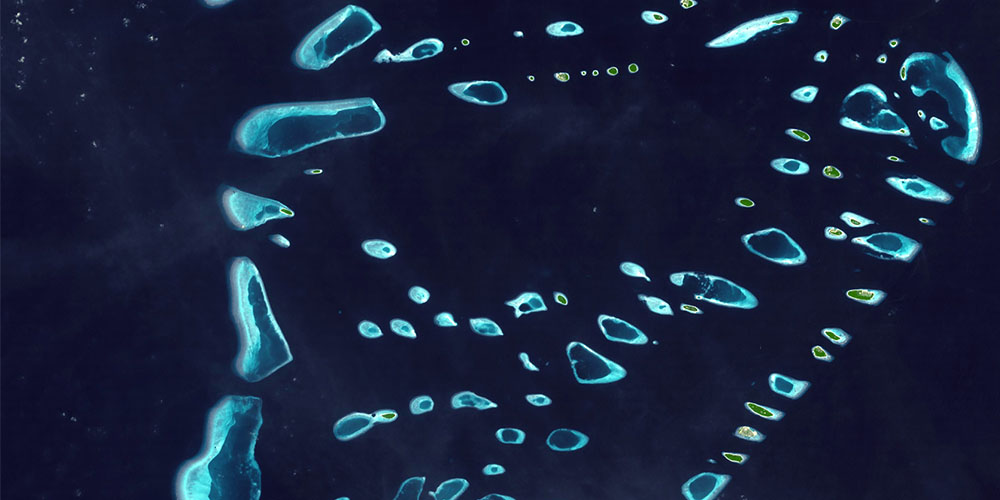 The spectacular Maldives is breathtaking paradise that consists of a double chain of 26 atolls in the warm waters of the Indian Ocean.
Here, surrounded by deep blue water, flourishing coral reefs and powder white beaches, this destination is a utopia for sipping on delicious cocktails whilst lounging in a hammock or, for those slightly more active, exploring the many marvels the surrounding waters have to offer such as the vivid coral reef – just a stone's throw away.
WHY VISIT?
Paradise on earth, that's the best and the easiest phrase to describe Maldives
Maldives is considered one of best places for sun, sea and sad in the world.
Maldives is the lowest country in the world. Its ground level is averaged at 1.5 meters (4 feet 11 inches), and its highest point, a certain spot on the Vilingii Island, stands at 2.3 meters (7 feet 7 inches), is the lowest on the planet.
Experience exceptional sightings of dolphin and whales. You will have the opportunity to view anywhere from 1 500 to 2 500 individual whales and dolphins – at any given time of the year. There are 10 to 12 different species of whales and dolphins that call the coral reefs of the Maldives home.
Maldives population is just over 350,000 of Arian race and the people are considered one of friendliest people in the region.
CLIMATE
YEARROUND
The average temperature stays around 30 degrees Celsius throughout the year.
Maldives has two distinct seasons; dry season (northeast monsoon) and wet season (southwest monsoon), with the former extending from January to March and the latter from mid-May to November.
FAST FACTS
Best Time to Travel                                                                                
The best time to visit is during the dry season (December to April)
before the wet season (south-western monsoon) hits in May to November.
Scuba divers and should visit in April when the waters are at their clearest.
Traveling with Children
This is a wonderful destination for children to experience.
Guest Safety
The Maldives is a very safe destination to visit. As with travelling to any foreign area, it is wise to keep your belongings close and guarded at all times and is advised that you check with your travel agent.
Flying to the Maldives
The main airlines flying in from Europe are the UK, German and Italian charter flights, which fly direct.
Language
English is widely spoken in the Maldives.
Currency 
USD
Wildlife
Excellent assortment of whale and dolphin species. Diverse marine life on coral reefs.