SURFING IN MALDIVES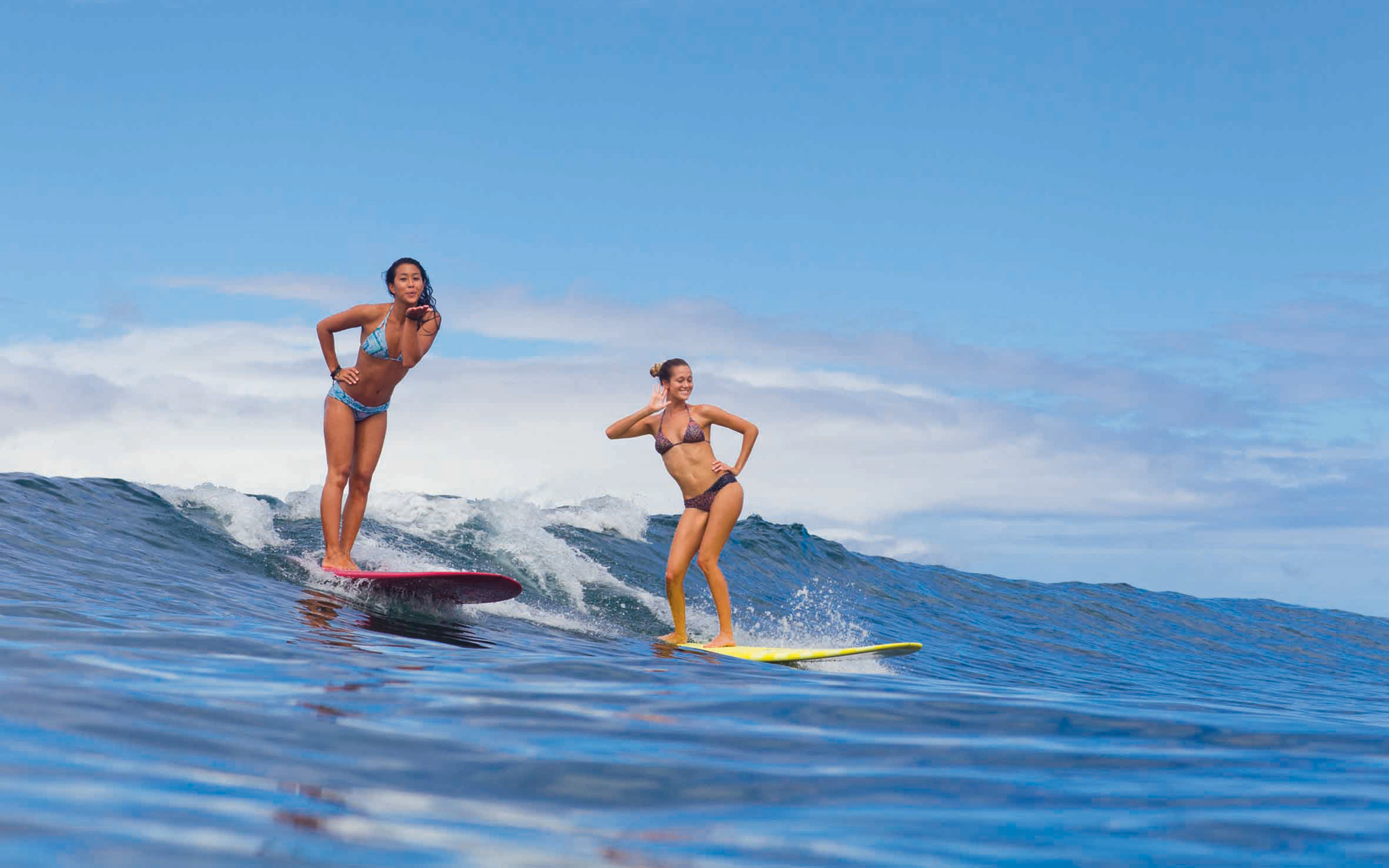 If great waves, warm water and luxury resorts are your idea for a perfect surf holiday, then plan your next trip to the Maldives Island. Maldives surfing holidays are all about large number of reefs and atolls, pristine azure blue water and of course, great surfing experience. It just takes a one little glance over the beautiful crystal clear waterline of the Island and you can decide for yourself, what all it has to offer.
Maldives surfing has a very interesting history with a fairy tale quality. In 1970, two surf travelers from Sydney were shipwrecked in Maldives water on their way to someplace else; by the time they salvaged their boat, they had already cruise past the reefs, north of Male, and one of the two surfers remarked that," the reefs would be perfect once the wind switched." As the season changed, the place actually became a surfer´s paradise and this brought Maldives surfing into the world´s eye. Soon the blessed wave fields of Maldives became popular among surfers all around the world and today, Maldives Surf trips are known to provide one of the best surf experiences of all time.
Maldives Surf Resorts
There are many surf resorts in the Island which provides great cordial reception to guests, which come from different parts of the world to surf Maldives waters. Some luxury resorts also provide resort based surfing for those families and couples who desire the convenience and comforts of resort-based-surf holiday. You can choose from a large number of Maldives surfing resorts according to your requirements and budget. Many local travel agents also offer cheap holiday packages which includes over-water Bungalow or fully private beach accommodations, scuba diving, Wi-Fi internet, full beverage service (with alcohol license) and plethora of many other services and entertainment, all within your budget.
All the resorts on the Maldives Island are blessed with natural and exotic tropical beauty, and their unique and authentic Maldivian design melds ever so seamlessly with beauty of nature. The Maldives is known as a ´tropical paradise´, popular for its waterline, which offers some great long point breaks to surfers along with some hollow reefs.
The country is strategically located amidst the Indian Ocean and thus, receives complete exposure to the Southern ocean swells, which makes it a great surf destination. Next time you are on a trip to Maldives, be sure that you bring enough waterproof sunscreen and get ready for the Maldivian surf treat